---
---
---
About Anne Dalton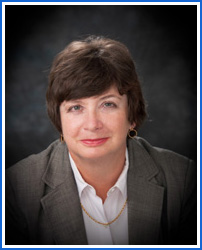 Anne Dalton has over 40 years of experience as an attorney and legal counselor to businesses and individuals in all stages of business and creative development. Her practice also includes legal assistance to photographers, visual artists, videographers, writers and other creative artists, art co-ops, foundations and museums.
Her legal experience includes stints as Senior Attorney for Radio City Music Hall in New York City and as Legal and Business Affairs Counsel for the American Broadcasting Company (ABC) Network News Division and ABC NewsMagazine "20/20".
She is the proud recipient of an Outstanding Individual Achievement Award from the National Academy of Television Arts and Sciences and a CLIO Award for her services to the American Broadcasting Company.
Anne has mediated over 6,500 court-ordered and private disputes. She is a qualified arbitrator and has significant quasi-judicial experience as General Magistrate, Court Commissioner, and Hearing Examiner. In addition to frequent speaking engagements, Anne develops and conducts competitively priced workshops for business owners, professional societies, school districts, visual artists, writers, photographers, and other creatives.
Leadership in Legal Profession
Anne holds an AV Preeminent® Rating from Martindale-Hubbell®, the highest professional peer review rating possible for ethical standards, legal knowledge, analytical capabilities, judgment, legal experience and communication ability.
Anne is a President Emerita of the Lee County Bar Association and founding chair of its Alternative Dispute Resolution (ADR) Practice Section.  As President, she declared 2015 to be the Year of Professionalism and Ethics for all Lee County Attorneys. Anne has served as Chair of The Florida Bar Grievance Committee (20th Judicial Circuit). Additionally, as the first General Magistrate and Court Commissioner for the 20th Judicial Circuit, she was instrumental in developing its Case Management Pilot Program, resulting in more efficient resolution of court disputes. She was appointed and currently serves as the  first Hearing Examiner for the City of Cape Coral to  render Zoning Orders and Recommendations.
Leadership in Alternative Dispute Resolution (ADR) Profession
Anne is a Diplomate with the Florida Academy of Professional Mediators and is a Selected Member of the National Academy of Distinguished Neutrals. She has been the Adjunct Professor of Alternative Dispute Resolution Studies for Florida Gulf Coast University and has been an officer with the Arbitration-Mediation Advisory Board for the Twentieth Judicial Circuit for over 27 years.
Leadership in Community (Pro Bono)
Chair of the Planning Board of the City of Fort Myers for 11 years, Anne remains actively involved with civic duties as Parliamentarian and voting member of that Board. She served for 12  years as Chair/Founding Member of the Lee County Human Services Council. For her outstanding contributions to the community, Anne has been named Citizen of the Year by the Lee County Board of County Commissioners. She also received a Proclamation of Meritorious Service and Ceremonial Key to the Town of Fort Myers Beach, Florida.
Education and Bar Memberships
Raised in the Allegheny Mountains of western Pennsylvania, Anne graduated from New York University with a Bachelor of Arts in Political Science. She received her Juris Doctorate from Fordham University School of Law at Lincoln Center after clerking for a Federal Judge in the Southern District of New York during law school. She is an active member of the New York State and Florida Bars and is licensed to practice in various federal and appellate courts, as well as in the State of Pennsylvania.
---
---
---