---
---
---
Creative Arts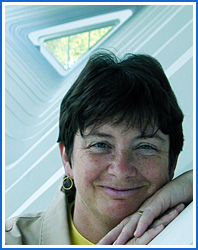 Creative artists are those who engage in photography, sculpture, visual arts, writing, graphic arts, videography, digital arts, independent production or production companies, music and other creative pursuits.
Anne Dalton represents creative artists in all stages of their business and creative progression. With her broad knowledge of corporate law, contract law, governmental law, estate planning, and business principles, Anne assists her clients in gaining a firm footing in the business world without sacrificing their aesthetic and artistic principles.
Anne offers situation-specific legal services for contract assistance, corporate and LLC formation, estate planning and business problems. She also provides general counsel services tailored to the client's specific business model and perspective. She is responsive and highly accessible.
Anne represents co-ops and other types of galleries, professional and amateur guilds, societies, foundations, sole proprietorships, and for-profit and nonprofit corporations. She serves as General Counsel to the Florida Writers Association, the Arts Council of Southwest Florida, the Greater Brandon Arts Council, the Southwest Florida Fine Craft Guild, and other creative arts organizations.
Anne teaches competitively priced workshops to assist creative artists in obtaining a baseline knowledge of important legal and business concepts. She is also available to tailor a speaking engagement or workshop to the needs of a specific group. Contact her for details.
---
---
---